our earth – the beautiful  planet where we live . it provides us with many things which are necessary for our survival. the trees , food we eat , water we drink , oxygen we breathe , and land to build houses and many more .but For the last one hundred or so years, the people of earth have wasted and misused the natural resourses of earth.which ultimately led to an alarming danger for our mother earth. not only this unwanted cutting of trees led to deforestation and indirectly made many wild animals homeless , moreover harmful smoke of factories targeted towards global warming which is becoming a devastating issue more day- by- day. major problem also includes pollution of water . air ,soil etc . which are making our lives miserable.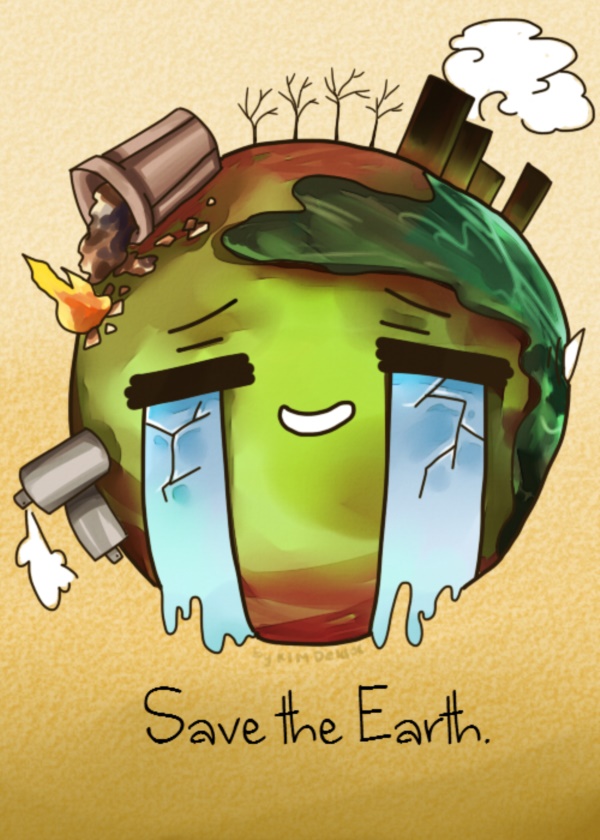 so to protect this, all people of earth must come together because this is not a one day game changer process as every single step of people day to day in there own ways.. will give the best result..
as this is our responsibility so as  to  ensure that our future generations get a safe environment.
!!!!!    vo behek'ti se barish …vo khula aasman, 
        vo  khilkhilati  hue dhup… vo che -hakta jahan………………….!
                                 jaha nadiyo ki kal- kal…
                             to kahi jharno ki fuhhar… !   (jharno – waterfall)
                     aisa man- mohak. drishya ….
                            ……………   dharti ka. ……………
  ………….   kahi aur,  hai kaha ?
 !!!!    dekho……
                                       swarg se barhh ke kahi…. jahan hai hmara..
                      jisko swachh rakhna ab kartavy hai hmara….     (swachh – clean , kartavy- responsibility)

                                          na ho jae kahi luptt … ye dharohar hmari…… (luptt – vanish)
      jisse aane wale pustton ko ho kai pareshani.!    (pushton – generations, pareshani- problem)

!!!  """   kadam se kadam milae ge,,,  dharti ma ko ba-cchae ge…..
      yahi nara lgae ge ……..aur apne swarg ko sajaege………… """" !!!!
@manishanandan